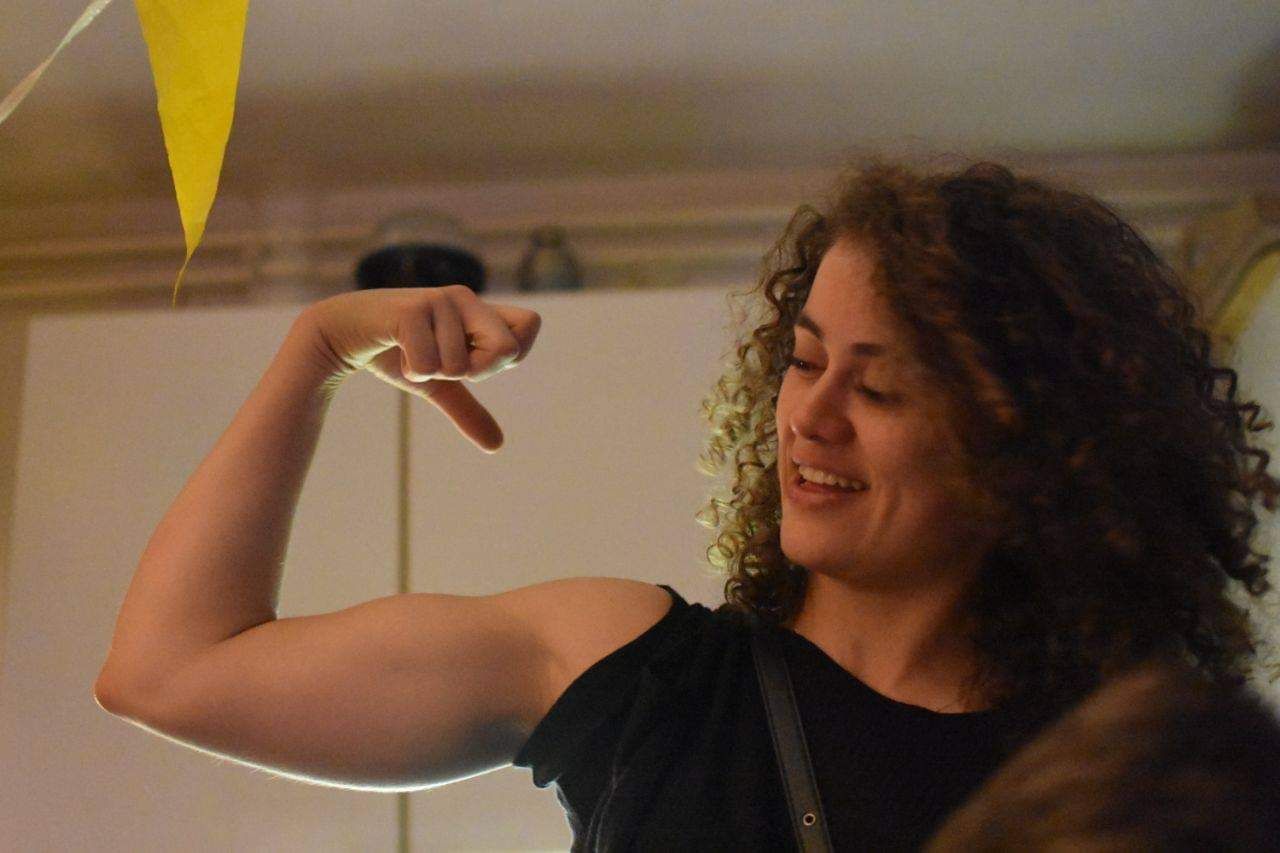 Elise van der Pol
PhD student, University of Amsterdam
E-mail: e.e.vanderpol[at]uva[dot]nl
News
2021
2020
Talk: 15 December 2020 I gave a talk on MDP Homomorphic Networks for Deep Reinforcement Learning at the University of Tuebingen.
Talk: 23 November 2020 I gave a guest lecture Introduction to Reinforcement Learning in University of Amsterdam's MSc Data Science course Applied Machine Learning.
Talk: 13 November 2020 I gave a talk on Equivariance, deep reinforcement learning, and making it work at Leiden University.
Talk: I gave a talk on Data-efficient Reinforcement Learning as part of TU Delft's AI in Practice course.
Paper: MDP Homomorphic Networks: Group Symmetries in Reinforcement Learning was accepted to NeurIPS 2020.
Paper: Plannable Approximations to MDP Homomorphisms: Equivariance under Actions was accepted to AAMAS 2020.
Paper: Contrastive Learning of Structured World Models was accepted to ICLR 2020 as a long talk.
2019
Paper: Hyperspherical Prototype Networks was accepted to NeurIPS 2019.
Publications and Preprints
2021
2020
MDP Homomorphic Networks: Group Symmetries in Reinforcement Learning - E. van der Pol, D.E. Worrall, H. van Hoof, F.A. Oliehoek, M. Welling, NeurIPS 2020
· PDF · Overview · Video · Code · Supplementary
Plannable Approximations to MDP Homomorphisms: Equivariance under Actions - E. van der Pol, T. Kipf, F.A. Oliehoek, M. Welling, AAMAS 2020
· PDF · Overview · Video · Code
2019
2018
Beyond Local Nash Equilibria for Adversarial Networks - F.A. Oliehoek, R. Savani, J. Gallego-Posada, E. van der Pol, R. Groß, Benelearn 2018
· PDF
Visual Rationalizations in Deep Reinforcement Learning for Atari Games - L. Weitkamp, E. van der Pol, Z. Akata, BNAIC 2018 (Oral)
· PDF
2017
GANGs: Generative Adversarial Network Games - F.A. Oliehoek, R. Savani, J. Gallego-Posada, E. van der Pol, E.D. de Jong, R. Groß, Arxiv Preprint
· PDF
2016
2015
Empirical Evaluation of Collective Rationality for Quota Rules in Judgment Aggregation - S. Gieske, E. van der Pol, U. Endriss, BNAIC 2015
· PDF